A group calling themselves Ghost Tours Tasmania & Tasmania's Most Haunted on Facebook will be operating a tour out of the Ladies Cottage and the Morgue in Willow Court starting in September.
Prices stat at $ 69 for 4 hr tour.
$149 for lockdown tour. 8pm till 4am
$149 for sleepover in morgue. 8pm till 4 am.
If this interests you here is some more info.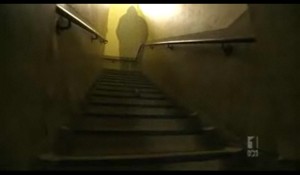 Ok guys get ready for a spooktaclular tour at the one and only Willow Court- New Norfolk. We have a lockdown on the 4th of september that includes the ladies quarters with all the old cells and the morgue. Time will be from 8pm till 4 am. Includes drinks,nibbles. Protection ritual by our sensitive, feeler and cleansing. Use of all paranormal equipment.
Sleepover in the morgue on the 5th September from 8pm till 4 am bring pjs pillows blankets ect. You will get a tour of the ladies quarters and all the above that is included in the lock down but most time will be spent in the morgue. we also offer a 4 hr tour that is in with the lockdown but runs from 8 pm till midnight.
We will be running these tours every second weekend.
We have a Halloween tour where everyone is expected to dress up.lots of spooky exciting things for our halloween tour on the 30th and 31st of October. More info on that later. Come on over and join our page "Ghost Tours Tasmania" for prices ect.
Accommodation available at special prices for those that wish to stay in the old boys home know now as the Willow Court Hotel. Please inbox for details on Ghost Tours Tasmania page. Limited spots left .
We would love to meet you for a scary good time. All tours are taken seriously and with utmost respect to the dearly departed of willow court and the amazing history.
Payment plan available.