In May this year The Agrarian Kitchen Eatery released plans to extended their operations in Bronte House to encompass a kiosk and cooking school.
They also showcased another development in the old airing yard of Ward C which would see a large market type garden built, with multiple raised garden beds, fruit trees and 2 ponds.
The full plans can be accessed via the Derwent Valley Council.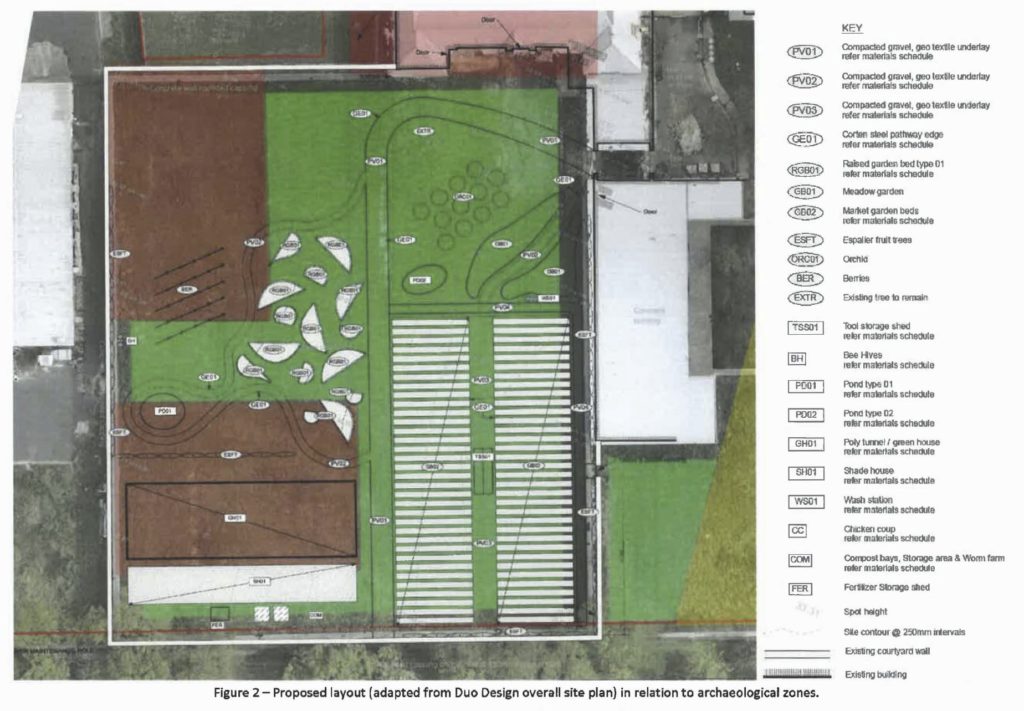 Well it seems as though The Agrarian Kitchen Eatery has made a start on the garden project.
On The Agrarian Kitchen Eatery Instagram page they recently released several photos of the initial beginnings of the Garden development.
Good luck!
https://www.instagram.com/agrariankitcheneatery/?igshid=k5s2n72hrfz0&fbclid=IwAR39bmWtgvLgiNRKjhNn-Ck3kQCCqFknntexswipdFfVzFgCs3_SUVu2HWA