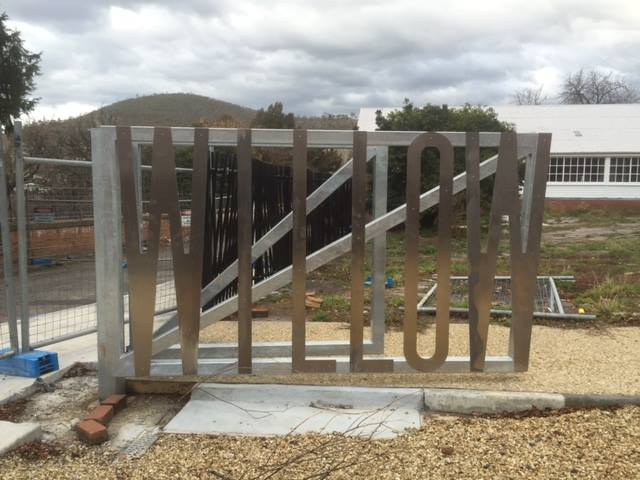 This week we got a glimpse of the new front gates of the Willow Court Precienct.
To be honest its not what I had expected.
I think its a cool design, but I personally don't think its the right design for the main entrance gates to Willow Court, especially when the 1830 Barracks is right behind it. But each to their own.
We need to take into account the gates are not finsihed.
I do not know who designed or approved the idea of the gates. However it would have been a great idea if the Community could have had some input.
There has been a lot of community input since the gate pictures were posted on Facebook. To join in on the debate and share your thoughts please follow the below links.